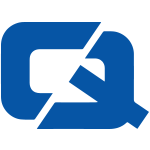 Car insurance customers have been warned that every component of their vehicle should be in peak condition to perform safely in the snow.
According to General Motors, those who wish to save money by ignoring essential repairs and service checks in order to overcome the current financial downturn are relying on a false economy.
It claimed that a driver's safety could be at serious risk if tyres, lights, electrics and brakes do not undergo winter health checks.
This comes after a recent YouGov survey revealed that 13 per cent of UK motorists have been putting off making repairs to their cars in a bid to curb their financial outgoings.
However, failing to submit vehicles to safety checks could ultimately result in drivers being even more out of pocket.
Car insurance policies are likely to be invalid in the event of an accident that could have been avoided if the vehicle had been correctly maintained.
Visit the #1 Car Insurance page