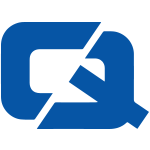 Chancellor George Osborne has pledged to invest more money in the UK's transport infrastructure in a bid to encourage economic growth.
Speaking at the Conservative Party annual conference in Manchester, Mr Osborne revealed that more money is being spent on the sector despite the current financial climate.
"At a time of deficit reduction we're actually increasing capital spending on roads and railways," he remarked.
The news is likely to be applauded by commercial vehicle drivers and regular motorists alike.
Other measures outlined by Mr Osborne to boost the economy include the creation of a super-fast broadband network and the investment of £150 million on mobile phone coverage.
It is hoped the latter initiative will deliver mobile reception to 99 per cent of UK citizens.
Country Land and Business Association president William Worsley welcomed the additional funding allocated to improving mobile networks, stating that the government recognises the rural economy "has a lot to offer".
Visit ChoiceQuote – for the #1 car insurance.