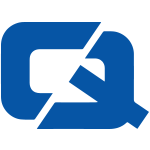 Motorists are being urged to carefully consider investing in winter tyres this winter, as weather forecasts show conditions are going to get worse.
According to a representative from TyreSafe, an organisation that provides safety tips and tyres to drivers, those who will be taking to the road during the winter months should "not give winter tyres the cold shoulder".
Stuart Jackson, chairman of the company, said: "Cold, damp roads can be just as hazardous and should be treated with the upmost respect. Fitting winter tyres is the safest option as they provide extra grip in these types of conditions."
He added that winter tyres should be used from October to March when the worst of the rain, snow and ice will affect roads across the country.
Tests conducted by the British Tyre Manufacturers' Association showed that a car fitted with special winter tyres stopped five metres shorter after breaking from a speed of 60mph on a wet road compared to a vehicle with standard fittings.
Cooper Tire Europe, which provides tyre fittings for all types of vehicles, recently warned drivers to get winter tyres fitted sooner rather than later before the worst of the snow falls.
Visit ChoiceQuote – for the #1 car insurance.