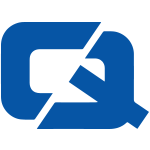 Glasgow's city centre is to undergo £1 million worth of improvements in order to ease its levels of traffic congestion.
The local council has responded to public feedback by moving to reorganise a number of the city's busiest streets and intersections, reports the Evening Times.
Among the changes to be made are the removal of a section of pavement at the Gordon Street Junction, the pedestrianisation of certain areas and the limitation of taxi access.
It is hoped that the improvements will improve the flow of traffic in the city for cars, taxis and buses, as well as making the streets safer both for motorists and pedestrians.
Scottish traffic commissioner Joan Aitken endorsed the council's plans, saying: "Modern cities need modern solutions to moving people about because congestion and delays frustrate everybody."
This comes after Glasgow City Council earlier this month approved plans to impose a mandatory 20 mph speed limit in residential areas.
For the #1 car insurance, visit ChoiceQuote