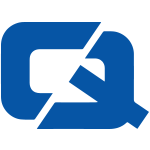 Glasgow City Council has begun work on an extensive programme of road repairs in order to address the growing problem of potholes affecting the city's surfaces.
The authority is expected to spend more than £1 million each month for the next year to fix the damage done to the ageing road networks by the harsh winter weather, reports the Glasgow Evening Times.
More than 10,000 potholes have been reported to the authority in the last year, compared to 3,500 in 2007-08, with more than 160 streets set to be dug up in the first phase of the repair scheme alone.
Robert Booth, land and environmental services executive director, said that disruption to traffic while the repairs are conducted is inevitable, but said that motorists will benefit in the long run.
He added: "There will be a very significant improvement in the roads in the city in the next year."
This comes after Labour MSP Bill Butler told the newspaper earlier this month that he will be petitioning the Scottish government to ensure the city is allocated more funds to conduct pothole repairs.