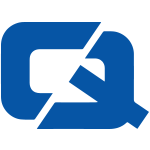 Motorists in Glasgow are to benefit from refurbishment of the city's damaged road networks, according to new plans unveiled by the local authority.
Glasgow City Council has committed to increasing its allocated budget for road maintenance by £8 million in response to recent extreme weather conditions.
The authority estimates that road repair costs have been trebled by the ice and snow affecting the city in January 2010, with potholes and crevices becoming an increasingly significant problem.
It forecast that its budget increase will allow it to repair an additional 1,000 potholes across the area, as well as reinstating as many as 90 road junctions.
City treasurer Bailie Gordon Matheson said the council's commitment to this and other local improvement initiatives reflected the fact that its priorities are "shared with the people of Glasgow".
The recent cold weather also prompted Birmingham City Council to commit to further road repairs last month, with the authority describing the need for increased maintenance activity as "urgent".
ChoiceQuote – the #1 car insurance page