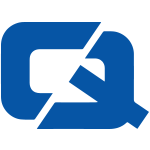 Glasgow City Council has expressed confidence that drivers will not be unduly affected by potholes as winter approaches.
A spokesman for the local authority told the Glasgow Evening Times that its updated action plan will allow it to react in a timely and efficient manner to any damage done to road surfaces during cold weather.
Salt supplies for gritting have been stockpiled by the council in order to avoid shortages should there be a repeat of the harsh weather conditions seen last winter, while money is to be spent on fixing potholes as and when they are reported.
In addition, the spokesman addressed concerns raised by local motorists that the city is still suffering from a backlog of road repairs from last year.
In July 2010, TV chef and motor enthusiast James Martin told the Evening Times that Glasgow's road surfaces are "by far" the worst of any city in the UK.
However, the council representative said: "The roads network is in better condition than approaching last winter, with £12 million having been invested in resurfacing, pothole repairs and other upgrades."
Visit ChoiceQuote for the #1 car insurance