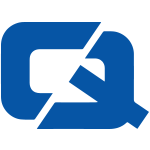 Glasgow motorists have been reassured by the local authority that it has enough grit to keep the city's roads clear for the duration of the current cold snap.
The city council has maintained that surfaces will continue to be treated around the clock for as long as the current sub-zero temperatures persist, reports the Glasgow Evening Times.
This comes after several other authorities across Scotland, including Fife Council, have been hit with grit shortages, with Glasgow City Council having been contacted to lend assistance.
Councillor Charlie Gilbert from neighbouring East Renfrewshire has therefore warned drivers to take precautions of their own to avoid being caught out by wintery weather.
He said: "As a matter of course anyone driving should carry a shovel and a bag of grit with them in the boot."
The recent icy conditions last week prompted the Institute of Advanced Motorists to issue advice to car owners, including increasing journey times and driving at an appropriate speed.
Visit ChoiceQuote, the #1 car insurance page