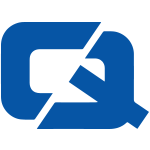 Glasgow City Council has called on motorists and other city residents to share their experiences of severe weather in order to increase understanding of climate change.
The authority is looking to assess the potential impact that global warming and accompanying adverse weather conditions may have on the city's infrastructure, reports the Glasgow Evening Times.
As a result, it is calling for testimony on issues such as road flooding and weather-induced closure of buildings to be submitted by local residents.
It is hoped that this information will help the council to prepare for the potential effects of climate change in the near future.
A spokesman for the authority said: "The council needs to look at severe weather events which have happened in the past 10 years … The process will help us to better understand our exposure to weather and climate."
Last month, Glasgow City Council revealed plans to install electric car charging points around the city in order to help tackle climate change.
For the #1 car insurance, visit ChoiceQuote