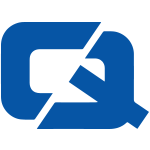 Drivers in Glasgow are still experiencing high fuel costs, despite the government's reduction of fuel duty rates last week.
The decision to cut fuel duty by a penny and freeze it at its current level was praised by bodies such as the Society for Motor Manufacturers and Traders as a measure that will boost consumer confidence.
However, figures from petrolprices.com quoted by the Herald suggest that the cost of refilling a car in Scotland remains well above the national average, with unleaded petrol being sold for as much as 138.9p per litre in Glasgow.
RMI Petrol, which represents UK fuel retailers, told the newspaper that petrol prices have remained high because their current stocks were purchased when the tax rate was still at its previous level.
Brian Madderson, chairman of the organisation, explained that sellers have therefore been unable to cut their prices without losing out themselves.
He added that this is why the fuel industry had hoped to convince the government not to implement the change until April 1st 2011, while criticising the Treasury for failing to respond to its requests.
For the #1 car insurance page, visit ChoiceQuote