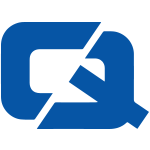 Car owners in Glasgow are seeing their vehicles being put at risk by the poor condition of the city's roads, according to a local newspaper.
The Glasgow Evening Times is conducting a campaign to highlight the problem of potholes in the city, some of which are several inches deep and located on major roadways.
It cited figures revealed by the publication in October which suggested that the council is doubling its budget for road repairs to £1.3 million in order to try and remedy the problem.
A spokesman for the council described the maintenance of the city's roads as difficult due to the "enormous transport demands placed on them on a daily basis".
He added: "Maintaining the city's roads is a huge undertaking and … it is also one that requires resources."
The council also committed earlier this year to an extensive refurbishment of Glasgow's transport network in preparation for the 2014 Commonwealth Games.
ChoiceQuote, the #1 for car insurance