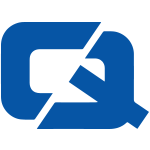 The motorway network around Glasgow is to undergo a series of refurbishments to its infrastructure.
Significant work is to be done on the M73 and the M74 in an extensive expansion which will see the two roads become Scotland's first eight-lane motorways.
The M8, meanwhile, will be expanded from six lanes to seven as part of a large scale project which aims to reduce bottlenecking on the busy roads.
Transport Scotland, the agency responsible for undertaking the project, had initially intended to initiate separate planning processes to make the improvements to the three roads.
However, the body is now looking to conduct the work on the M8 and M74 together in order to maximise the cost-effectiveness of the project.
This comes after the Evening Times last week reported that Glasgow city centre is to see £1 million worth of improvements in order to make the streets safer and less congested.
For the #1 car insurance, visit ChoiceQuote