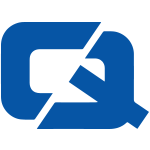 Owners of diesel cars in Glasgow may be set to see an increase in parking costs, according to a report.
The Scotsman states that Glasgow and Edinburgh authorities are considering following the lead of England's Kensington and Chelsea Council, which is implementing a £15 surcharge on annual parking permits for diesel cars.
It comes in response to concerns that diesel motors may produce a larger amount of small polluting particles than petrol models, despite their superior performance in terms of carbon emissions.
As a result, the Department for Environment, Food and Rural Affairs is recommending that the government promote small petrol cars, hybrid vehicles or all-electric models over their diesel counterparts.
Campaign group Environmental Protection UK said: "Local authorities in the most polluted urban locations must start encouraging residents to choose petrol over diesel."
Last month, a report in the Sunday Mail revealed that Glasgow ranks among the worst performers in the country in terms of the number of drivers parking illegally using borrowed or forged disabled badges.
ChoiceQuote – #1 for car insurance