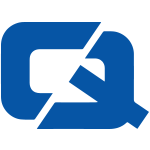 Police in Glasgow are to initiate a crackdown in order to address problems caused by inconsiderate double parking in the city's east end.
The authorities are taking action following a number of complaints from motorists that other drivers are creating blockages by parking in inappropriate places.
Problems arising from such conduct include limiting access to shops, causing mobility issues for pedestrians and preventing other motorists from leaving the area, reports the Glasgow Evening Times.
As a result, those found guilty of the offence will now be issued with fixed £30 fines, while notices are being posted to warn drivers of the initiative.
Sergeant Gwen McEwan, of the east centre community policing team, said: "We have warned drivers about their conduct but they continue to double park … We've started to issue notices and will continue to do so for as long as it takes."
This comes after Glasgow City Council last month told the Evening Times that similar problems are being caused by drivers parking inconsiderately around schools while dropping off or picking up children.
Visit ChoiceQuote, the #1 car insurance page