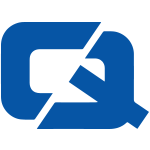 Road surfaces in Glasgow are deteriorating into a progressively worse state and putting motorists at risk, according to a newspaper.
The Glasgow Evening Times has raised concerns that a combination of bad weather and digging performed by utility firms has caused the city's roads to be blighted by potholes.
It stated that this is causing extensive damage to the vehicles of local residents, while vehicles used by authorities are also at risk, with taxpayers having to pay the cost of repairs.
The publication's conclusion was backed by AA patrolman, George Cowan, who stated that the repair work currently being undertaken is not substantial enough to counter the problem.
He added: "The damage caused by the state of these roads could result in repairs costing hundreds, maybe even thousands of pounds."
The extensive damage to roads caused by the harsh winter has already prompted Glasgow City Council to commit to spending an additional £8 million on road maintenance.
For the #1 car insurance, visit ChoiceQuote