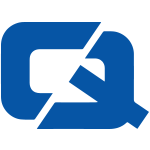 Road maintenance programmes in Glasgow and across the country are to receive additional funding from the Scottish government, according to newly outlined plans.
Finance secretary John Swinney has revealed that local councils throughout the nation are to be allocated £5 million for road repairs, with the sum to be divided between local councils.
This additional money is being offered in order to help authorities in Glasgow and other areas to attend to the damage inflicted on road surfaces during the recent cold snap.
Mr Swinney said this initiative will form part of a wider financial commitment to assisting councils to cope with the "new challenges" posed by the economic downturn as well as the weather.
This comes after Glasgow City Council earlier this month revealed that it will be adding £8 million to its annual road maintenance budget in response to the cold snap.
The additional cash will be used to repair an extra 10,000 potholes and reinstate 90 junctions.
ChoiceQuote – the #1 car insurance page