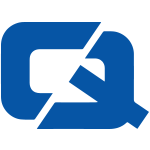 Drivers in Glasgow could see their chances of hitting a pothole increased because of recent harsh weather conditions, according to a report.
As part of its ongoing campaign to highlight the danger of potholes, the Glasgow Evening Times has raised concerns that water and ice infiltrating cracks in many city roadways is to cause even more damage to surfaces.
It suggested that this issue is to become more apparent after the current covering of snow melts away and the pressing problem of road gritting subsides.
A spokesman for Glasgow City Council concurred with the publication's assessment of the risk icy weather poses to road surfaces, although he maintained that it was "too early" to gauge the level of damage done.
He added: "We are, where possible, assessing the condition of the thousands of kilometres of roads and footways that make up our network during this milder spell."
This comes after road maintenance campaign website Potholes.co.uk last week called on drivers to be wary of water-filled potholes after the snow disappears, as they can often be difficult to see when driving.
For the #1 car insurance page, visit ChoiceQuote