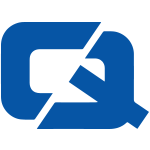 Glasgow City Council has been called upon to divert more funds to maintenance of the city's roads due to the number of potholes.
John Thomson, chairman of the municipal group with the Institution of Civil Engineers in Scotland, told the Glasgow Evening Times that the city's road network is "sorely in need" of funding to bring it up to standard.
The problems caused by potholes across the country have been exacerbated by recent weather, with icy conditions causing cracks on the road to become more pronounced.
However, Mr Thomson raised concerns that the potholes are indicative of wider problems with the condition and management of UK roads and called for authorities to focus on rectifying the situation.
He said: "To carry on throwing money on repairs is putting a plaster on top of a problem we have only seen the symptoms of."
Among the authorities to commit to pothole repairs following the cold snap is Birmingham City Council, which last week acknowledged that "urgent" work must be done to restore roads.
For the #1 car insurance page, visit ChoiceQuote