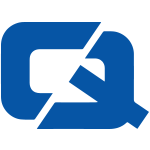 Schools across Glasgow are to participate in a campaign designed to raise awareness of the importance of safe driving in school areas.
The city council is conducting a School Travel and Road Safety initiative which will invite the participation of every primary school in the city, reports the Glasgow Evening Times.
Students are to create maps and banners illustrating the areas where it is unsafe for cars to drive and park, with parents of pupils the primary target.
This scheme comes in response to ongoing concerns that inconsiderate parking and road use in the vicinity of schools is still causing a safety issue.
Councillor James McNally, executive member for land and environmental services, said: "Everyone's priority must be safety, not convenience. This project will put pupils and parents at the heart of planning to make our routes to school safer and healthier."
This comes after Glasgow City Council announced earlier this month that it will be moving ahead with plans to introduce 20 mph zones across the city to further improve road safety.
For the #1 car insurance page, visit ChoiceQuote