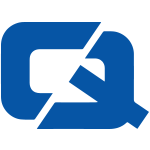 Glasgow is to participate in a new initiative which will see a number of charging stations for electric and hybrid cars deployed around the city.
The Energy Technologies Institute has selected Glasgow as the only Scottish participant city in the £11 million UK-wide scheme, which will come into operation from 2011 onwards.
Once installed, the new network of energy stations will make it easier for owners of the environmentally-friendly vehicles to recharge their car's power supplies around the city, including at home.
Irfan Rabbani, executive member for sustainability and the environment at Glasgow City Council, said the scheme would help to guarantee the long-term future of electric cars.
He said: "Glasgow is set to become a leader in driving environmental change through the development of electric vehicles and the infrastructure needed to make these vehicles a real option."
This comes after the council last week vowed to provide £1 billion worth of upgrades to the city's road and transport network ahead of the 2014 Commonwealth Games.
ChoiceQuote – the #1 car insurance page