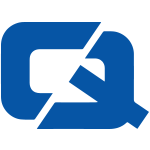 Glasgow Council is to double its expenditure on road repairs amid complaints from motorists over the number of potholes on the roads.
The local authority is to spend £1.3 million to carry out long-term repair work on the city's road surfaces, which have been identified by drivers as hazardous, reports the Evening Times.
Damage to the roads is frequently caused by freezing weather conditions which cause cracks, as well as the disturbance resulting from maintenance work by utility companies.
Jim McNally, the council's executive spokesman for roads, stated that although road damage was inevitable, the body was nevertheless committed to providing a long-term solution.
He said: "To get the best results from our investment, we are shifting our attention from reactive temporary repairs to planned work with a longer lifespan … where it will give us maximum value."
This comes after the council earlier this month committed £1 billion worth of funding to upgrading roads ahead of the 2014 Commonwealth Games.
For the #1 car insurance, visit ChoiceQuote