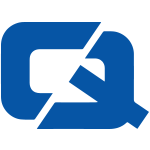 A drivers' training body has raised concerns that poor traffic management in Glasgow is leading to congestion in the city centre.
The Institute of Advanced Motoring has suggested that a lack of access to information about disruptions, road works and blockages is leaving motorists helpless to avoid being stuck in bottlenecks and traffic jams.
Neil Greig of the institute told the Evening Times that parking attendants are also failing to ease traffic congestion in the way that was hoped when they were introduced, suggesting they are too focused on revenue collection.
Mr Grieg therefore called for measures such as installation of electronic road signs to be implemented in order to provide Glasgow drivers with better access to information.
He said: "Drivers need to know about problems early on and know that somebody is doing something about them."
This comes after the newspaper last month reported that Glasgow City Council is planning to invest £1 million towards making improvements to the city centre's traffic flow.
For the #1 car insurance, visit ChoiceQuote