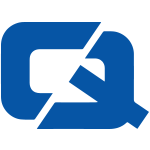 Glasgow's decision to install electric car charging stations across the city has been tipped to be a success by an Edinburgh MSP.
Sarah Boyack has told the Edinburgh Evening News that she is "delighted" with Glasgow City Council's participation in the nationwide recharging point scheme and suggested that it will encourage the take-up of electric vehicles.
The MSP suggested that this could prove vital in helping the country tackle its current greenhouse gas emission and smog problems.
A further recommendation was given to the incoming generation of electric vehicles, which Ms Boyack described as "no slouches on the motorway" in addition to their environmental benefits.
She said: "New opportunities and technologies could improve the quality of our lives and save the planet. Not a bad win-win."
On announcing its participation in the scheme earlier this month, Glasgow City Council stated its confidence that the stations will allow the city to become a leader on green issues.
ChoiceQuote – the #1 for car insurance