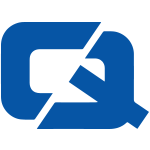 Motorists in Glasgow have been warned that traffic flow restrictions on the Kingston Bridge are likely to remain in place indefinitely.
The busy River Clyde crossing has been affected by lane closures and blocked exits for more than 15 years after concerns were raised about the bridge's structural weakness and deteriorating condition.
This is despite the bridge being designed with an intended lifespan of 120 years when it was completed in 1970.
Last year, work was completed on a £31 million project to repair and strengthen the structure, reports the Glasgow Sunday Mail.
However, Transport Scotland has dashed hopes that this will mean an end to the restrictions on traffic, stating that the measures will remain in place for the "foreseeable future".
The body said: "Given the current volumes this is seen as sensible."
Last month, Glasgow City Council revealed that it will be spending £1 billion to improve the road and transportation network in and around the city, in preparation for the Commonwealth Games in 2014.
ChoiceQuote – the #1 car insurance page