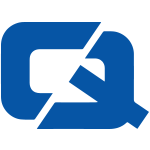 International co-operation is vital to reduce the number of road casualties among car insurance customers driving to and from work, an international conference is to hear.
Speaking at the First International Conference on Road Safety at Work this week in Washington DC, the Royal Society for the Prevention of Accidents (Rospa) will outline the benefits of working together to boost road safety.
This comes after a recent research paper revealed that of the 3,000 people who die on the world's roads every day, 25 per cent of those can be attributed to work-related incidents.
Rospa's occupational safety advisor Roger Bibbings commented: "Given the explosion of motorisation globally and the scale of the worldwide road casualty epidemic, the case for international co-operation in this vital area is unassailable."
Meanwhile, novice car insurance customers in the UK were recently urged by the Driving Standards Agency to attend one of its Arrive Alive motoring safety programmes, which educate on the vulnerability of inexperienced drivers.
Visit the #1 Car Insurance page