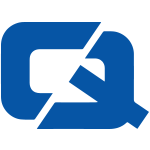 Motorists looking to cash in on the scrappage scheme have been advised that they will be able to do so by turning to Hyundai for their new car needs.
At least that is the view of the manufacturer, which has claimed it is doing all it can to ensure that as many drivers as possible get to make the most of the scheme.
Indeed, the organisation has been taking 300 orders a day since the government-backed initiative was implemented, accounting for a total of 17,000 orders.
Hyundai managing director Tony Whitehorn commented: "The government funds are fast running out, and we want to make sure Hyundai buyers can secure their slice of the scrappage handout before the scheme ends."
This comes after Mazda recently named itself the best car manufacturer to go to for a good scrappage deal.
It is offering to match the government's £1,000 and for certain models, double or triple it.
Visit ChoiceQuote – for the #1 car insurance