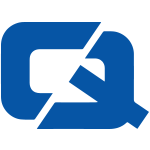 The government has confirmed that its popular car scrappage scheme is to be extended.
An additional £100 million worth of funding will be committed to financing the initiative, which allows owners of cars more than ten years old to scrap them for a £2,000 discount on a new vehicle.
Recent weeks have seen a chorus of calls for such an extension from a number of different industry bodies, including the Society of Motor Manufacturers and Traders and the RMI National Franchised Dealers Association.
Both credited the scheme with prompting a recent upturn in new car sales, which had previously been slow.
The government has now acceded to these demands and has pledged to supply enough money to fund a further 100,000 scrappages.
Business secretary Lord Mandelson said: "The sector has been strongly affected by the recession, but the scrappage scheme has delivered a boost to manufacturers and the supply chain."
ChoiceQuote – the #1 for car insurance