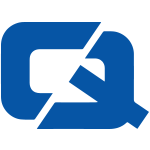 Motorists in the UK, including sports car insurance customers, have been warned that tougher penalties are being introduced for driving offences.
In the event of driver's carelessness leading to a death, new laws coming into effect next week give courts the power to consider sentencing those found to have been using a mobile, drinking and eating or applying makeup at the time.
Judges will be able to also consider any other factors they consider to have been "avoidable distractions".
Road safety minister Jim Fitzpatrick said: "Under the Road Safety Act we have already brought in tougher penalties for drivers who use hand-held mobile phones at the wheel and the introduction of these new offences today is the latest step to tackle bad driving and further improve safety on our roads."
According to Mr Fitzpatrick, the number of people killed on the UK's roads fell below 3,000 for the first year since records began in 1926.
However, eight people still die on the country's roads every day.
In May, Central Scotland Police launched an initiative to tackle motoring offences in the region ahead of the summer.
Officers aimed to crack down on drivers using hand-held mobile phones, failing to wear a seatbelt and speeding.