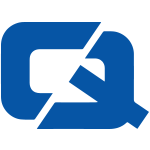 A new campaign has been launched by the Department of Transport to highlight the dangers of driving under the influence of illegal drugs.
The government has invested £2.3 million into a nationwide advertising push, which encompasses TV, print and online commercials, in order to remind drivers of the health, safety and legal risks posed by drug driving.
This initiative comes after a recent British Market Research Bureau survey showed that one in ten motorists aged between 18 and 29 had admitted to driving while affected by an illegal substance.
Andrew Adonis, the transport secretary, said: "Some drivers … still believe they can drive after taking drugs. We are determined to get the message through to this reckless minority that their behaviour is putting lives in danger."
The introduction of the campaign has been welcomed by the Royal Society for the Prevention of Accidents, which suggested the initiative would help to dispel the lack of awareness over the serious dangers posed by such activities.
Visit ChoiceQuote for the #1 car insurance