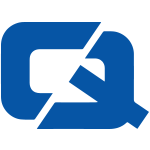 The government has been called upon to improve its means of dealing with icy weather in order to avoid a repeat of recent disruptions on the roads.
Automotive warranty specialist Warranty Direct has described the chaos seen on many of Britain's roads during the current cold snap as "disgusting" and criticised authorities for a lack of preparation.
It drew attention to the fact that many roads have become impassable or gridlocked due to a lack of gritting, forcing many to abandon their cars.
Warranty Direct's Duncan McClure Fisher also suggested that the cold will likely do long-term damage to many vehicles and road surfaces, demanding that the government do more in future to prevent a repeat of this.
He said: "The British motoring public are fed up with hearing excuses for why things don't work and would be much happier with a more can-do attitude from councils and authorities."
Earlier this month, the Institute of Advanced Motorists advised that drivers who are forced to brave the wintery weather should take appropriate precautions, such as reducing speed and increasing braking distance.
Visit ChoiceQuote, the #1 car insurance page