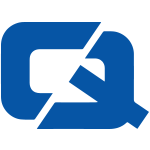 The new coalition government has been called upon to be more aware of the vital role played by speed cameras in helping to prevent road accidents.
Safety charity Brake has voiced concern about the government's attitude following comments by road safety minister Mike Penning, who suggested the devices have been used as a "cash cow".
The minister also said the government will be looking to encourage the use of measures other than cameras to regulate road safety, comments which Brake deputy chief executive Julie Townsend described as "shocking".
She stated that many communities are "crying out" for measures such as speed cameras to improve road conditions, as well as reminding the government that the devices have been proven to be effective in preventing deaths and injuries.
Ms Townsend added: "These measures not only help to prevent the unspeakable trauma of a sudden bereavement or serious injury, they also make good economic sense, helping to stem the huge cost to the economy of road death and injury."
This comes after the charity last week called on the government to improve road safety further by adopting a harder line on drink driving regulations.
ChoiceQuote – #1 for car insurance