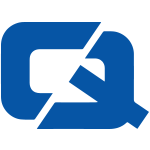 The Association of British Insurers (ABI) has welcomed government plans to make it a crime to own a vehicle without car insurance.
Following yesterday's announcement from the Department for Transport that stricter measures are to be put in place to stamp out uninsured drivers, the ABI commented that this would certainly tighten the net around offenders.
The organisation's director of general insurance and health Nick Starling said: "We urge the government to introduce this new offence as quickly as possible to drive the menace of uninsured driving from our roads."
He added that these people are not only flouting the law, but they are also more likely to cause a crash.
This echoes road safety minister Jim Fitzpatrick's comments yesterday that motorists without car insurance cause thousands of deaths and serious injuries every year.
He described them as a "selfish minority" who cause the rise in the premiums of honest motorists in the UK.
Visit the #1 Car Insurance page