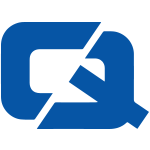 The British government needs to consider the option of a zero-tolerance approach to drink-driving, it has been claimed.
This comes after new research carried out by car supermarket Motorpoint revealed that 39 per cent of Britons would support such an implementation.
UK drivers have it much easier than their European counterparts, who are either permitted lower limits of alcohol in the blood to drive legally or no alcohol at all.
A number of eastern European countries adopt zero-tolerance with regards to driving under the influence of alcohol, such as Romania, Slovakia and Hungary.
Motorpoint managing director David Shelton commented: "Drink-driving remains a major issue in this country, as highlighted by the recent three-year ban handed out to England rugby player Mike Tindall."
While he praised the work of the UK's police, he said that more needs to be done to reduce the risk of related accidents on the road.
Police in the Isle of Man recently heralded their drink-drive campaign over a Christmas a success having recorded a reduction in the number of arrests made during the holidays.
Visit the #1 Car Insurance page