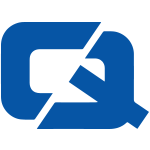 Car insurance customers could benefit financially from safer roads since a report released today by parliament's Transport Select Committee urged the government to make the issue a priority.
The committee's report was damning towards the government for failing to adequately address road safety.
It recommended that the government implements more 20mph speed limits across the UK and introduces a graduated licensing scheme including imposed restrictions on novice licence holders' night-time driving.
Road safety charity Brake said it agreed with the committee's findings and recommendations.
Deputy chief executive Cathy Keeler said: "While the government is on track to meet its casualty reduction targets for 2010, the scandal of complacency outlined by the committee has resulted in a failure to implement proven road safety measures."
Meanwhile, a third of drivers who responded to the 2008 Northern Ireland Road Safety Monitor said they think it is acceptable to drive after having an alcoholic drink.