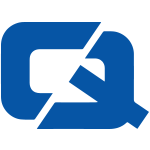 17 December 2012

Paper tax discs displayed in the windscreen of a car could be a thing of the past if the government pushes through new proposals.
Ministers stated that scrapping these discs could help to save money and also streamline services as they are converted into a digital database that will be easy to access by the Driver and Vehicle Licensing Agency (DVLA). Police would be able to gain instant information on the car in question by liaising with the organisation that then would be able to tell if it was taxed or not. It would mark the end of the paper form of the disc which motorists have displayed in their windscreens for the past 90 years.
The move has gained the support of the British Vehicle Rental and Leasing Association (BVRLA) which has been campaigning for the Department for Transport (DfT) to remove tax discs as part of a major streamlining of the automotive industry. Officials at the organisation noted that using DVLA computers would be a much easier and quicker way to assess whether a car was taxed or not and will save a lot of money if implemented correctly.
John Lewis, BVRLA chief executive, said: "It is great that the Red Tape Challenge we participated in last year is continuing to bring results. We estimate that removing this pointless piece of paper would save the government around £90 million a year and produce major administrative cost savings for fleet operators as well."
Despite the positive response from the BVRLA a number of driving organisations have claimed that the move would signal the "end of a motoring era" and would also divide the 44 million road users throughout the UK. The Daily Mail reported that as part of the widescale plans, the paper part of a driving licence will also be abolished with the proposals due to be phased in from 2015.
The new system will see drivers receive texts and emails about renewing their tax as opposed to paperwork through the post.
For the #1 car insurance – visit ChoiceQuote