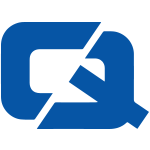 25 March 2013

Government ministers are being called on to reinvest in the UK's roads through the money made from toll routes.
A survey by the Institute of Advanced Motorists (IAM) canvassed the views of drivers across the nation and came to the conclusion that more capital was needed to help improve the current state of the country's highways. Officials at the organisation noted that 91 per cent of respondents said that they were not convinced that ministers would use the cash made from toll roads to improve the other routes across the UK.
Toll highways have been a highly contentious issue since the introduction of the M6 route near to Birmingham. Drivers have seen prices steadily increase from the initial £2 when it was first opened in December 2003 to the current charge of £5.50 for a standard vehicle. The cost has risen even steeper for heavy goods vehicle owners with these expected to hand over £11 for the privilege, a substantial hike from £6 in July 2004.
The IAM's survey highlighted motorists' displeasure at these routes with 60 per cent saying that they do not support highways of this ilk. A further 79 per cent said that they would be opposed to the implementation of these charges on normal roads.
Simon Best, IAM chief executive, said: "The cost of motoring is currently at an all-time high, and it's clear that the idea of bringing in toll roads has no support among everyday motorists. A toll on motorways, our safest roads, may force motorists on to more dangerous rural roads, to save money."
He went on to say that the government has a very hard job ahead of it with drivers becoming increasingly frustrated by the rising price of petrol and cost of living. While chancellor George Osborne announced in the Budget last week that the proposed fuel duty hike would be scrapped, Mr Best suggested that improving existing roads and creating new routes could be one way of restoring motorists' faith in the nation's network of highways.
For the #1 car insurance, visit ChoiceQuote