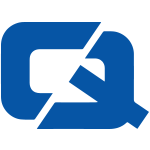 Stolen vehicle recovery systems provider TRACKER has issued a warning to car insurance customers who rely solely on a global satellite system (GPS) for navigation could find the system failing next year.
The firm explained that there is widespread concern in the industry that the US Air Force-run GPS could collapse around the world as soon as 2010.
As such, it urged motorists to considering opting for a navigation system that is not programmed by GPS alone.
However, TRACKER managing director Bill Raynal commented: "We will be launching a ground breaking innovative system, combining the benefits of a truly integrated VHF/GPS/GSM solution … offering motorists effective safeguards against theft even if the GPS does fail."
Meanwhile, police in Essex recently urged car insurance customers to invest in a vehicle recovery system in order to deter would-be thieves from attempting to steal a vehicle following a recent spate of thefts in the area.
Try Choice Quote – for competitive car insurance