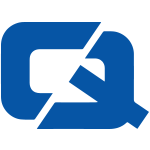 Motorists in the Grampian area have received a warning from the local constabulary over the dangers of speeding and antisocial driving.
Grampian Police have reminded car owners that excessive speed and inconsiderate behaviour on the roads is not only a public nuisance, but also a potentially serious safety risk.
This comes after the force conducted a campaign in the region to stamp out such behaviour, during which it charged 25 motorists with driving offences.
Rob Merson, district councillor for Ellon & District, specifically highlighted the trouble caused by younger "boy racers" in the area, as well as emphasising the need for older drivers to set a good example.
He added: "A fine and endorsement for bad driving pales into insignificance when compared to the heartbreak and grief that may be caused by such behaviour."
Earlier this month, the constabulary conducted a campaign in the Elgin region to remind motorists of the need to wear a seatbelt at all times.
ChoiceQuote – the #1 for car insurance