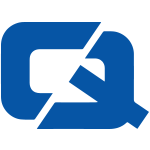 Greater Manchester Police has hailed the success of an ongoing initiative to reduce the number of car thefts occurring in the Salford region.
The constabulary's Operation Thunder scheme has been in effect since January 2010 and involves patrols, surveillance and the use of forensic technology.
As a result of the initiative, instances of vehicle crime between January and March 2010 have dropped by 39 per cent compared to the same period of last year, while 119 people have been arrested.
Inspector Nadeem Mir of Greater Manchester Police's Salford division reminded local motorists that they can do their bit to help by ensuring they take appropriate precautions, such as removing valuables from their cars.
He added: "We will be continuing Operation Thunder for the foreseeable future and we want to get the message across to those who offend that their actions will simply not be tolerated."
This comes after the constabulary last week reminded drivers to guard against the risk of licence plate theft through measures such as installing tamper-proof screws.
Visit ChoiceQuote for the #1 car insurance