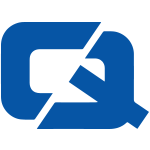 Motorists in the Greater Manchester region have been reminded of the necessity of ensuring they safeguard their cars against opportunist thieves.
Greater Manchester Police have warned drivers that leaving valuables on display in their vehicles can increase the likelihood of having to deal with the expense and inconvenience of a break-in.
This comes as the constabulary prepares to launch a day of action on March 18th 2010 in Chorlton, which will revolve around disrupting illegal activity and offering crime prevention advice.
Police community support officer Carolyne Drennan advised drivers that they can play a role in preventing crime by ensuring items such as laptops and MP3 players are not left in an unattended vehicle.
She added: "You should also leave your glove box open to show there is nothing in there and remove satnav marks from your window."
This follows a similar warning from the constabulary last month, which also advised against leaving keys in the car while at a petrol station.
ChoiceQuote – the #1 for car insurance