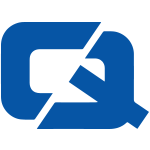 Car owners must be wary of the potential security risk posed by leaving a vehicle running in order to defrost it, according to Greater Manchester Police.
The constabulary has issued a warning that leaving a car switched on and unattended with the keys in the ignition could be an invitation for opportunistic car thieves.
It comes in response to an incident near Bolton in which the owner of a BMW 316 had his car stolen after he left the engine running while waiting for a covering of ice to thaw.
Sergeant Darren Wiggans of Greater Manchester Police said this behaviour can also jeopardise drivers' entitlement to make a car insurance claim, suggesting the risk can be avoided by simply remaining with the vehicle as it defrosts.
He added that those who find they do need to leave the car alone should "make sure they lock it, remove any valuables and take the keys with them".
Earlier this month, the police force reminded people who are planning a party on Halloween or Bonfire Night to take precautions to ensure their property is not targeted by thieves.
For the #1 car insurance, visit ChoiceQuote