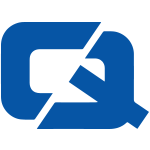 Environmentally-friendly car insurance providers are able to tailor policies to the individual requirements of drivers, it has been suggested.
According to Graeme Trudgill, the British Insurance Brokers' Association's technical and corporate affairs executive, motorists who find they are "paying through the nose" for their green car insurance should contact their insurer.
He advised those worried about costs to explain to their cover provider exactly what their requirements are, in order to help identify the best deal.
In further advice to drivers, Mr Trudgill indicated that people who are making savings on their motor insurance by reducing their mileage can always donate the money saved to green charities.
His eco-friendly comments come after the Department for Transport launched its ACT ON CO2 initiative last month.
The scheme aims to inform new car buyers how they can opt for the greenest models around.
Andrew Adonis, transport minister, claimed the campaign will help drivers consider what the future fuel costs and CO2 emission levels of their vehicles will be.