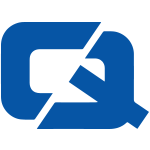 Car buyers are divided over the issue of giving up big cars in favour of smaller green vehicles, research suggests.
New eco vehicle firm Liberty Electric Cars has found people are prepared to pay 30 per cent more for a car producing no emissions.
The same research found almost half of people do not want to give up size in favour of efficiency and would shun a small green city car.
Liberty Electric Cars chief executive officer Barry Shrier, said: "As car buyers move to more environmentally-friendly technologies they want the best of both worlds – cars that deliver on performance, safety, functionality and style, without the high cost to the environment."
Liberty Electric Cars is working on the world's first zero-emission Range Rover, boasting a range of 200 miles or further thanks to an on-board generator.
Zero-emission electric cars do not require traditional petrol which could wipe out fuel costs leaving just maintenance and car insurance fees to pay.
Liberty Electric Cars is investing £30 million into altering the technology of large luxury vehicles and sports cars to try and take advantage of the expanding electric vehicle sector.