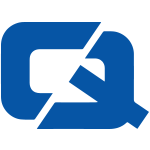 Greener cars are not only better for the environment, but could also lighten the load on motorists' wallets.
Car insurance customers who are looking to be as environmentally-friendly as possible may welcome the news that they could be saving themselves pounds while saving the planet.
The Which? Complete Guide to Greener Driving reveals the ten best cars for fuel economy, with three models exceeding 60mpg.
Fiat Panda, Toyota Yaris and VW Polo came out on top, with the Mini Clubman, Audi A3, Mazda2 and VW Golf also featuring in the top five.
The Vauxhall Corsa, Fiat 500 and Renault Modus made up the rest of the top ten.
Which? Points out that all the cars are diesel, saying switching from petrol can increase fuel efficiency therefore lowering overall costs.
As motorists battle to budget for things such as car insurance, MOTs and road tax this could be a good option for those looking to tighten the purse strings.
Editor of the guide Richard Headland says: "It's a win-win situation. Choosing a greener car will reduce your carbon tyreprint, cost less in road tax and you'll save money every time you fill up your car."
Toyota revealed this week that it's Yaris won a fuel economy challenge.
It came out top in the 2008 ALD Automotive/Total Excellium MPG Marathon with 84.66mpg.