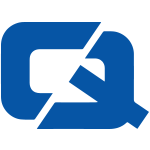 "Many millions" of green cars similar to the Toyota Prius are set to appear on the roads, according to one expert.
Jay Nagley, publisher of website Clean Green Cars, said he believes hybrid vehicles will become more and more common.
Toyota recently revealed more than one million models of the Prius have now been sold worldwide.
Mr Nagley said: "The Prius really is the tip of the iceberg. In four or five years' time there will be a new generation of hybrids which will be much more efficient."
He said this would start "having a major impact" leading to millions of similar cars on the roads in five years.
Hybrid cars use an electric motor and petrol engine combination and are far more fuel efficient than traditional vehicles.
Despite the unique technology the Prius does not need a specialist car insurance policy.
The car achieved the highest score for an individual model in the 2008 UK Customer Satisfaction Index study, holding on to the position it won in 2007.