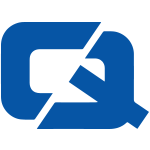 Motorists have been reminded that adopting better driving practices can help them to save money in the long run.
The Institute of Advanced Motorists (IAM) has advised that by adopting more environmentally conscious driving practices to boost their efficiency, car owners can avoid having to spend as much money at the petrol pumps.
IAM chief executive Simon Best stated in the organisation's Advanced Driving publication: "If the monthly price of filling up is typically two tanks at £70 each, an advanced driver can save £14 a month, or £168 a year."
Tips offered by the body include sticking to the speed limit, checking tyres are properly inflated, lightening excess loads and switching off engines when the car is stopped for long periods.
Mr Best also noted that taking advanced driving courses to learn practices such as these can help to reduce car insurance costs.
This comes after the government announced last week that it will be freezing fuel duty in the UK in order to lessen the financial burden faced by drivers.
ChoiceQuote – #1 for car insurance