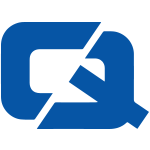 People who drive grey cars are more likely to require roadside assistance, according to research carried out by digital motoring magazine imotormag.co.uk.
The study revealed that more than a third of grey cars in the UK, of which there are over 1.3 million, are likely to call for breakdown assistance.
Red and silver are the best coloured cars to drive in terms of roadside assistance required as drivers of these vehicles are found to be 13.6 per cent less likely to contact the likes of the AA or RAC.
Editor of imotormag.co.uk Mat Watson said: "Many hire and company car fleets choose grey vehicles as the colour looks newer for longer, with dents and scratches less noticeable – these vehicles are often exposed to very high mileage."
Meanwhile, the British Insurance Brokers' Association has advised motorists to prepare their vehicles for winter by checking the antifreeze, windscreen wipers and tyres, and to ensure they keep a blanket in the boot in case they break down.
Visit the #1 Car Insurance page