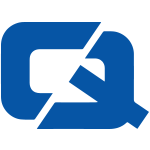 A driving group is reminding motorists of the long-lasting affects of drink driving, saying a conviction results in a "black mark" on licences.
The Institute of Advanced Motorists (IAM) reminded road users a conviction for being over the limit results in an 11-year endorsement.
It also warned motorists heading abroad that the legal limit in some countries is zero and urged people not to drink at all if planning to get behind the wheel.
The IAM said: "Your ability to drive can be affected by even a modest amount of alcohol, at any time of year."
The group also said someone's ability can be affected even by a small amount of drink which would still see them within legal limits.
People who are caught over the limit while driving in the UK face mandatory bans, fines and can also end up finding car insurance costs more or is harder to get when they are allowed back onto the road.
Roger Singer, who runs the charity Drink Driver Education Plus, has recently released an alcohol awareness DVD aimed at young people, according to local paper the Henley Standard.