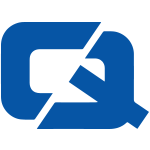 The Guardian has published a fact sheet on car insurance, van insurance and motorcycle insurance.
Featured on the newspaper's website, it gives a simple and comprehensive breakdown on the types of insurance available, the ways to cut costs and advice on buying policies, which includes going through an insurance broker.
It also discusses the availability of extras and talks about no-claims bonuses.
According to the section on policy buying, "paying the cheapest price is not always the best option".
It adds that "if you have an accident, an excellent claims service can make a huge difference."
The Guardian offers several similar fact sheets on other types of insurance such as critical illness and home.
Other free online motor insurance guides are available from the likes of Yahoo! and Channel 4.