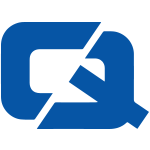 Around half of Britain's drivers believe they would fail the practical driving test if they had to take it again, a study has shown.
Women are less confident than men when it comes to hypothetical resits, while many motorists questioned as part of the poll could not identify some basic road signs.
The study by insurance.co.uk showed nearly one in ten could not recognise the 'no overtaking' sign.
Steve Grainger from the site said: "Many drivers assume that passing their test is where the learning stops and the open road begins. However, our research shows that bad habits come all too easy."
The poll of 1,000 drivers also showed the average UK motorist took two attempts to pass their test before getting a full licence.
Around 39 per cent of motorists have faced the possibility of higher car insurance premiums thanks to motoring convictions and points on their licences.
Research from the Scottish government has found male drivers are more likely to speed than females on all types of roads and at all times of day.